Studi Pengaruh pH dan Konsentrasi Garam Prekursor AgNO3 dari Sintesis Nanokomposit ZnO-Ag Menggunakan Minyak Cengkeh (Syzygium aromaticum L.) serta Uji Aktivitas Antibakteri terhadap Escherichia coli
Abstract
Penelitian ini mempelajari pengaruh pH dan konsentrasi garam prekursor AgNO3 dalam sintesis nanokomposit ZnO-Ag menggunakan bioreduktor minyak cengkeh (Syzygium aromaticum L.) dengan bantuan microwave. Variasi pH larutan yang digunakan adalah 6,9 dan 12. Kosentrasi garam prekursor AgNO3 dengan perbandingan [Zn(Ac)2.2H2O]:[AgNO3] adalah 5:1, 5:3 dan 5:5 mM. Karakterisasi hasil produk sintesis dianalisis dengan XRD dan SEM-EDS. Uji aktivitas antibakteri terhadap Escherichia coli menggunakan metode difusi sumuran. Hasil karakterisasi XRD menunjukkan bahwa pH dan konsentrasi garam prekursor AgNO3 mempengaruhi ukuran kristal. Semakin besar pH, maka ukuran kristal semakin besar. Semakin kecil konsentrasi garam prekursor AgNO3, maka semakin kecil ukuran kristal yaitu sekitar (8,31-41,23 nm). Hasil terbaik dengan ukuran terkecil pada pH 9 dan konsentrasi garam prekursor AgNO3 5:1 mM menunjukkan terbentuknya masing-masing puncak kristal ZnO, Zn(OH)2 dan Ag. Berdasarkan analisis SEM-EDS menunjukkan morfologi logam Ag yang tersebar pada logam ZnO dengan massa% Zn (51,73%), O (39,74%) dan Ag (8,53%). Hasil uji aktibakteri terhadap Escherichia coli mampu menghambat sebesar 16,5 mm.
References
Putri, R. L., dan Rahmah, N. L. 2014. Pemurnian Eugenol dari Minyak Daun Cengkeh dengan Reaktan Basa Kuat KOH dan Ba(OH)2 (Kajian Konsentrasi Reaktan), Jurnal Industria,Vol. 3, No.1, hal 1- 12.
Ramasamy, M., dan Lee, J. 2016. Recent Nanotechnology Approaches for Prevention and Treatment of Biofilm Associated Infections on Medical Devices, BioMed Res. Int., 1–17.
Ghosh, T., Das, Anath Badhu, Jena, B., dan Pradhan, Chinmay. 2015. Anti microbial effect of silver zinc oxide (Ag-ZnO) nanocomposite particles, Frontiers in Life Science, 8(1), 47-54.
Ramachandran, R., dan Sangeetha, V. 2017. Efficacy of silver nanoparticles against biofilm forming multidrug resistant clinical isolates, 11, 36–43.
Purnamasari, M. D., 2009, Sintesis Antibakteri Nanopartikel Perak Menggunakan Bioreduktor Ektrak Daun Sirih (Piper Betle Linn) dengan Irradiasi Microwave, Skripsi, Program Studi Kimia, Universitas Negeri Semarang, Semarang.
H. Feng., Zhang, M. H., dan Yu, L. E. 2012. Hydrothermal Synthesis and Photocatalityc Performance of Metal Ions Doped TiO2. Apps. Cat: A General. 413-414.
Gupta S. M., dan M. Tripathi. 2012. A Review on the Synthesis of TiO2 Nanopartilces by Solution Routes.Cent. Europes J. Chem, 10(2), 279-294.
Choi D. Y., J. Y. Park, dan J. W. Lee. 2012. Adsorption and Photocatalysis of Sperical TiO2 Nanoparticles Using the Microwave Heating Method. Applied Surf. Sci, 257.
Azizi, S., Mohamad, R., dan Shahri, M.M. 2017. Green Microwave-Assisted Combustion Synthesis of Zinc Oxide Nanoparticles with Citrullus colocynthis (L.) Schrad, Characterization and Biomedical Applications, (2), 1-13.
Ravichdran, S., dan Karthikeyan, E. 2011. Microwave Synthesis-A Potensial Tool for Green Chemistry, Vol. 3, No.1, 466-470.
Ahmadi, K. dan Wahyu M., 2007. Aktivasi Kimiawi Zeolit Alam Untuk Pemurnian Minyak Ikan dari Hasil Samping Penepungan Ikan Lemuru (Sardinella longiceps), Jurnal Teknologi Pertanian, 8(2), 71 – 79.
Jahangirian, Hossein., Haron, MD Jelas, Ismail, Mohd Halim Shah., M, Roshanak Rafiee, Hejri Leili Afsah, Abdollahi., Yadollah, Rezayi., M., dan Vafaei., N., 2013, Well Diffusion Method for Evaluation of Antibacterial Activity of Copper Phenyl Fatty Hydroxamate Synthesized From Canola and Palm Kernel Oils, Digest Journal of Nanomaterials and Biostructures, 8 (3), 1263-1270.
Elysabeth, T., Jufrodi dan Hudaeni. 2015. Adsorbsi Logam Berat Besi dan Timbal Menggunakan Zeolit Alam Bayah Teraktivasi. Jurnal Chemtech, 1(1), 26-29.
Wulandari, D., 2016. Sintesis dan Karakterisasi ZnO dengan Metode Solvothermal sebagai Alternatif Semikonduktor dalam Dye-Sensitizied Sollar Cell (DSSC). Universitas Airlangga: Surabaya.
Conde, M. N., Khalid D., Hafid Z., Karima A., Larbi L., Mohammed Benaissadan Boujemaâ Jaber. 2011. Preparation of ZnO Nanoparticles without AnyAnnealing and Ripening Treatment, Journal of Materials Science and Engineering, 1, 985– 990.
Devadiga, Aishwarya, Shetty, K. Vidyadan, dan Saidutta M. B., 2017, Effect of Precursor Salt Solution Concentration on the Size of Silver Nanoparticles Synthensized Using Aqueous Leaf Extracts of T. catappa and T. grandis Linn f.-A Green Synthesis Route, Department of Chemical Engineering, National Institute of Technology, Karnataka.
Diantariani., Ni Putu dan Widihati., Ida A. G., 2015, Sintesis Komposit Ag/ZnO dan Penggunaanya Sebagai Fotokatalis untuk Mengurangi Limbah Fenol, Bali: Universitas Udayana.
Rad., M. S., Kompany, A., Zak, A. K., Javidi, M., dan Mortazavi, S. M. 2013. Microleakage and Antibacterial Properties of ZnO and ZnO:Ag Nanopowders Prepared Via a Sol-Gel Method for Endodontic Sealer Application. J Nanopart. No. 15(1925).
Widiyana, Kasih. 2011. Penumbuhan Nanopartikel Seng Oksida (ZnO) yang Disintesis dengan Metode Sonokimia dan Pemanfaatannya Sebagai Tinta Pengaman. UNS: Semarang.
Habibi, M. H, Sheibani., R., 2013, Nanostructure Silver-Doped Zinc Oxide Film Coating on Glass Prepared by Sol-Gel ang Photochemical Deposition Process: Application for Removal of Mercaptan , Journal of Industrial and Enginering Chemistry 19, 161-165.
G., Tanushree, Das., Ananth Bandhu, Jena., B., dan P., Chinmay. (2015). Antimicrobial Effect of Silver Zinc Oxide (Ag-ZnO) Nanocomposite Particles, Frontiers in Life Science, 8(1), 47-54.
Seil, Justin T dan Webster, Thomas J. 2012. Review Antimicrobial applications of nanotecnology: methods and literature. International Journal of Nanomedicine, 7, 2767-2781.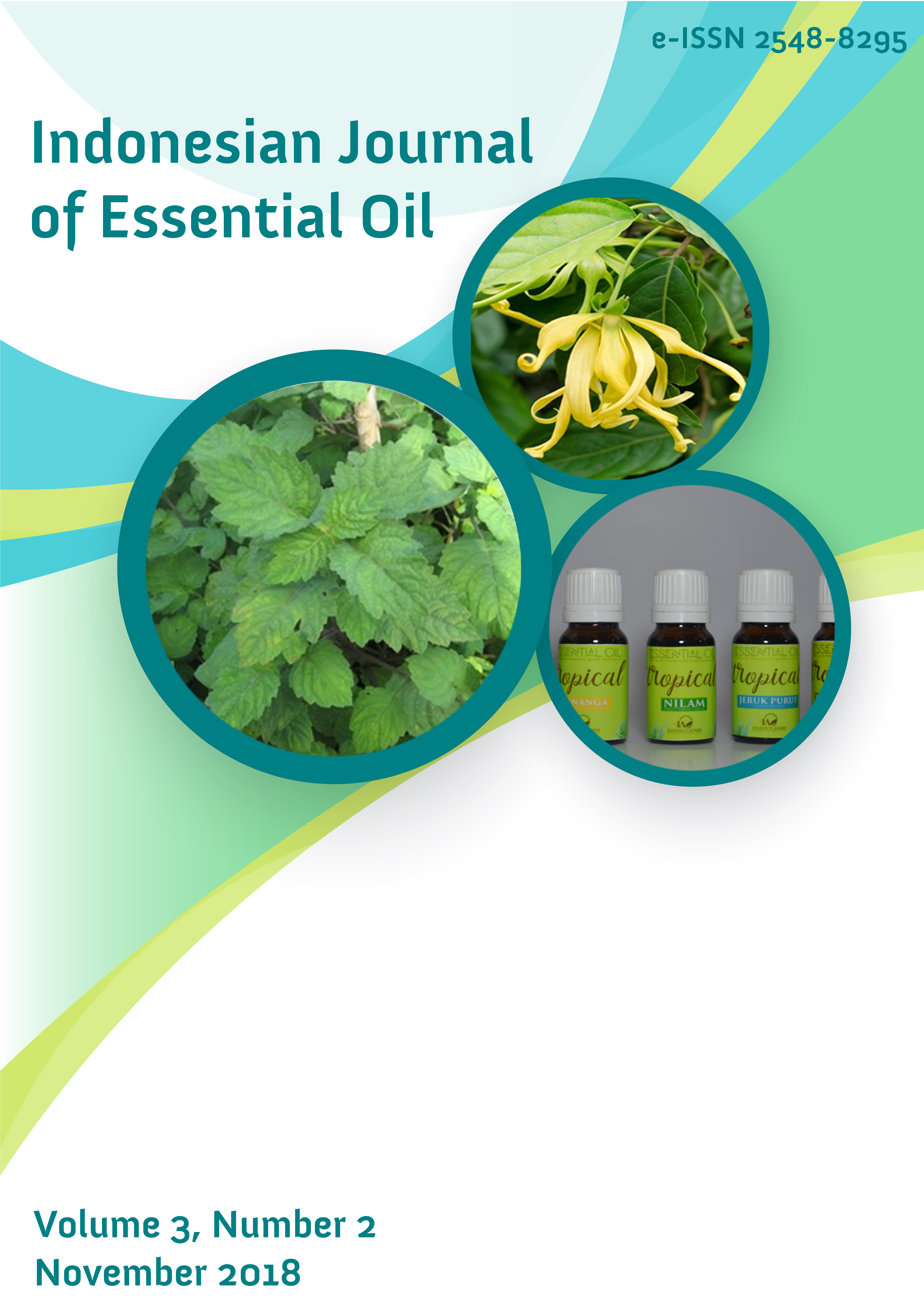 Downloads